Onoliv Introduces Centralized Live App With A Wide Range of Websites of Businesses and Service Agents Listed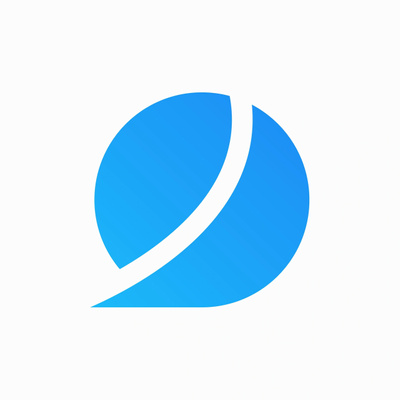 With the ability to chat with website visitors on the OnoLiv mobile app, the new innovation is now one of the most sought after tools in online customer and business management.
Mumbai – Online visitors or customers will no longer have to login to their websites to communicate with online available agents as the OnoLiv mobile app has now been equipped to allow users to communicate with website agents from their smartphones.
Prior to the introduction of OnoLiv, mobile website users have a terrible experience communicating through onsite live chat, but with OnoLiv, things are going to work differently. The innovative centralized live chat app is built with the aim of helping users and agents find a more efficient way to engage prospects and convert them to paying customers.
The OnoLiv applications allows website users to experience a more seamless live chat experience with its responsiveness to mobile users. It also has the capacity to connect website user with available service agents from all over the world in real-time. Simply, OnoLiv has been designed to improve customer support experience for businesses and their customers. Users and service agents will also have access to saved logs where they can view past conversations. It gets better. Users will automatically have access to all websites and agents that have signed up to the OnoLiv app, thereby placing a large directory of websites of businesses in the palm of their hands.
Apart from the pleasant benefit of communicating with customers from the comfort of one's phone, OnoLiv will ensure that website visitor will no longer have to deal with the slow and cranky process of communicating with customers right from their websites. According to research, most traditional live chat apps are slow, poorly integrated, and irresponsive. On the other hand, OnoLiv enhances efficiency, speed of response, and better communication between website visitors and store managers; ultimately leading to improved customer service.
OnoLiv is a patented technology and application created to bridge the gap between customer service agents and website users. The app can be accessed through multiple devices including smartphones, tablets, and desktops. Using a specially created menu, users to connect with agents and various business departments or branches for quick resolution of customer queries.
At present, the OnoLiv application is under development. The pre-launch of app is set to launch on the Apple App Store and Google Play Store in recent weeks.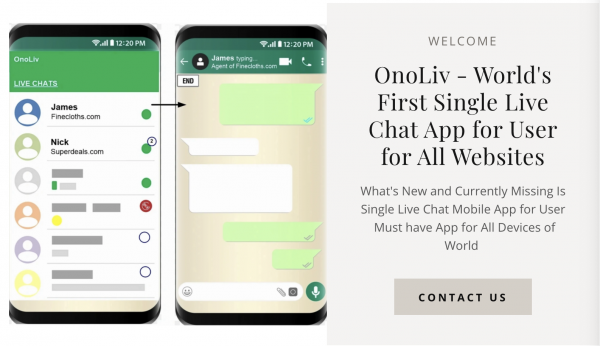 For more information, please visit https://onoliv.com/.
Media Contact
Company Name: OnoLiv.com
Contact Person: Yogesh Rathod
Email: Send Email
Country: India
Website: https://onoliv.com/