Asia's Woman of the Year Receives Honorary Doctorate in Public Administration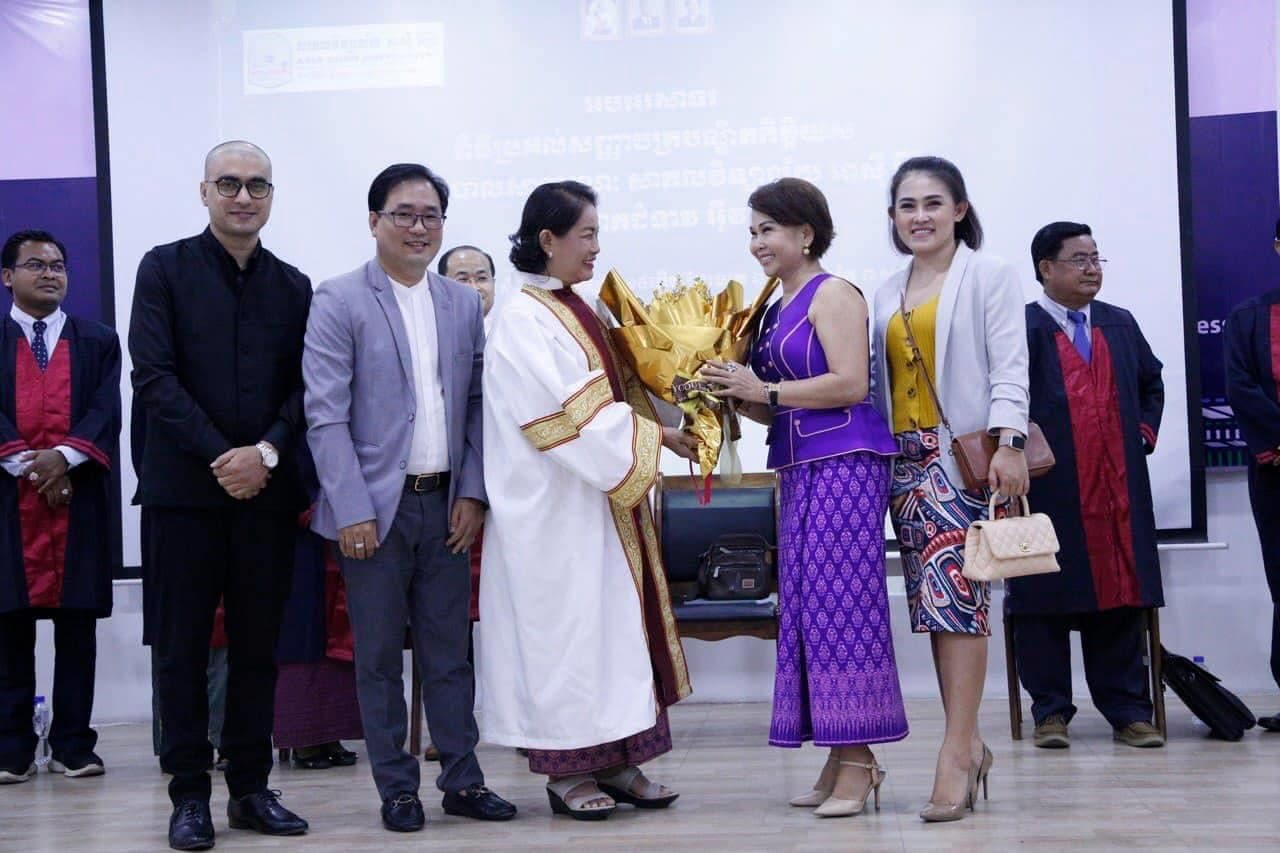 8th G.O.D. Awards's Woman of the Year, H.E. Iv Sry receives Honorary Doctorate in Public Administration from Asia Euro University in Cambodia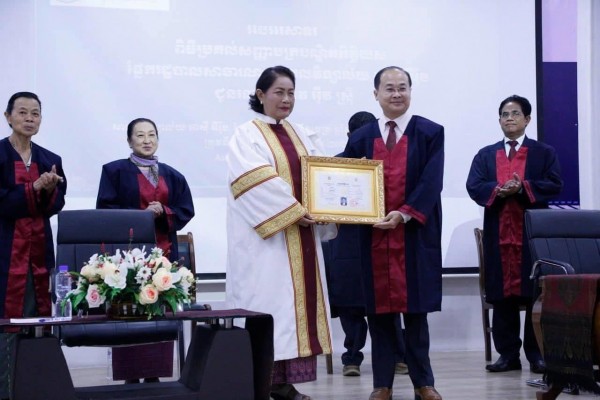 In the morning of 07 April 2020, Asia Euro University, Cambodia conferred the Honorary Doctorate Degree to H.E. Dr. Iv Sry, Advisor to Ministry of Interior with the rank in equivalence to Secretary of State, in recognition of her tremendous contributions to the Kingdom of Cambodia as well as her commitment to support all sort of humanitarian works nationwide.
The conferment was conducted successfully in the presence of University rector, Dean of graduate school and steering committee and Special representatives of research department from the Ministry of Education.
In 2019, Sry received the Asia's Woman of the year Award in Los Angeles bestowed by the Global Order of Dignitaries and Philanthropists (G.O.D.) Awards, organized by We Care for Humanity (WCH). She was honored along side world leaders and dignitaries and presented awards to by former president of Croatia, H.E. Ivo Josipovic abd former president of Ecuador, H.E. Rosalia Arteaga.
"We at the WCH and G.O.D. Awards would like to extend our heartfelt congratulations to H.E. Iv Sry for such a big achievement and another milestone on her career being awarded with Honorary Doctorate in Public Administration. We always believe in her as a humanitarian and her ability as a leader. Iv Sry has done so much kindness to her people and country. She deserves all the accolades given to her", said HRH Sultana Princess Maria Amor Torres, founder and president of WCH and G.O.D. Awards.
Dr. Iv Sry was born in 1954 into a family of seven siblings in Takeo province, located in the south of Cambodia. During her childhood, H.E. Dr. Iv Sry encountered so many different kinds of challenges and obstacles; however, as an independent child and despite all of the difficult times, she made firm commitments and inspiration to strive to study until she completed high school successfully and finally got selected to School of Medicine in 1975 just before the arrival of Pol Pot regime. During the genocidal regime, she was evacuated to various parts of Cambodia.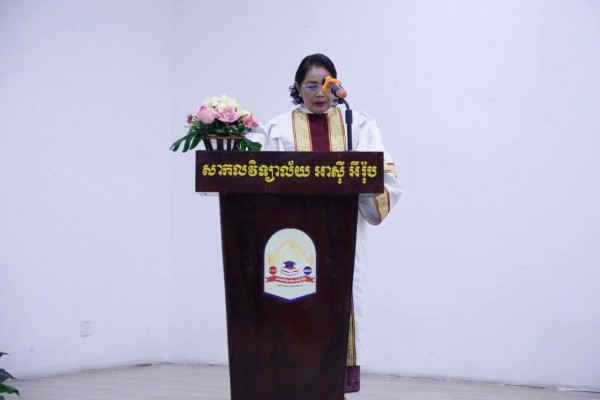 After the collapse of the genocidal regime, she decided to join the Secretariat of National Police at the age of 25. With her characters and work performance as well as ethics, she was sent to the training course in Vietnam. Upon the return from Vietnam, she was promoted to be the Procurement and Accounting Unit Chief and then promoted gradually as per her performance and intelligence until her retirement. Currently, she is the Advisor to Ministry of Interior with the rank in equivalence to Secretary of State. What's more, during her tenure of government work, she was a serious learner, she studied and joined so many workshops and training programs, specially overseas under United Nations Office on Drugs and Crimes. And in cognition to her work performance, she received all types of National Decorations.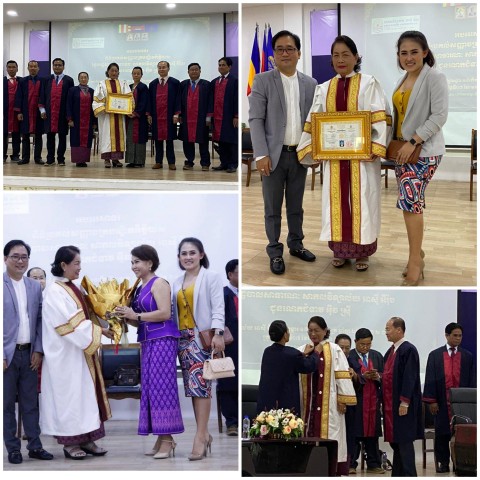 Apart from her administrative roles working in the government, she is a pure and proud Buddhist; she has done so much to help the poor; she has built roads, ponds, pagodas, fences, installed lamps, stupas and many more humanitarian works.
With all her credentials, great characters, experiences, and contributions to help the mankind, and after careful selection and decision, the graduate school committee of Asia Euro University has endorsed her candidacy to receive the Honorary Doctorate Degree in Public Administration.
Media Contact
Company Name: WE CARE FOR HUMANITY
Contact Person: WCH Admin
Email: Send Email
Phone: 8185145756
Country: United States
Website: http://www.godawards.com