Adventures Croatia releases comprehensive guide to top Michelin Star Restaurants in Croatia
Adventures Croatia is a luxury travel company that specializes in personalized and exceptional tours, providing insider access to iconic destinations worldwide.
Luxury travel company Adventures Croatia has released a comprehensive guide showcasing Croatia's top Michelin Star Restaurants. The guide highlights 10 of the best restaurants in the country, giving readers everything they need to know, from location to menu options.
Croatia has long been known as a gastronomic wonder in Europe, offering a rich and diverse cuisine with influences from across the continent. The country is famous for its fresh local cuisine and warm hospitality, making dining in Croatia a special experience for people from all walks of life.
Adventures Croatia, a company with over 12 years of experience in personalized and exceptional tours, has taken the time to showcase the best of the country's fine dining scene in its latest blog post. The company has handpicked accommodations, transportation providers, and guides to meet high standards and provide excellent customer service, ensuring their clients get insider access to iconic destinations worldwide.
The blog post guide covers everything readers need to know about the 10 best Michelin Star Restaurants in Croatia, including location, ambiance, and what's on the menu. The post is a must-read for anyone looking to celebrate a special occasion or simply enjoy the innovation and special flavors of fine dining in Croatia.
Adventures Croatia specializes in unique, exclusive, and personalized travel planning for incredible European countries. As Croatian Americans, the company's heritage and continuing research of Croatia and its neighboring countries have helped them coordinate hundreds of travel itineraries across the Balkan region for over 12 years.
The company's team of Croatia specialists bring an extra special touch to their travel itineraries using personal experience, relationships, and professional expertise throughout the planning process. They offer individualized custom journeys, small group tours, deluxe cruises, and exceptional excursions to ensure that every single trip they plan for their clients is suited to their individual needs.
Adventures Croatia's passion and love for Croatia will always shine through when crafting the perfect vacation for its clients. If you're looking to book your dream vacation, the company invites you to contact one of its expert team of Croatian travel specialists to start your journey.
With their latest guide, Adventures Croatia has given foodies and travel enthusiasts alike an opportunity to explore the best of Croatia's fine dining scene. The guide is an excellent resource for anyone planning a trip to the country. The company's personalized travel planning services ensure that clients can experience everything the country offers in style and comfort.
For personalized travel planning and to experience the best of Croatia's fine dining scene, users can visit Adventures Croatia's website and contact their team of Croatian travel specialists.
For updates, follow Adventures Croatia on Social Media:
Twitter @AdvnCroatia
Facebook @AdventuresCroatia
Instagram @adventurescroatia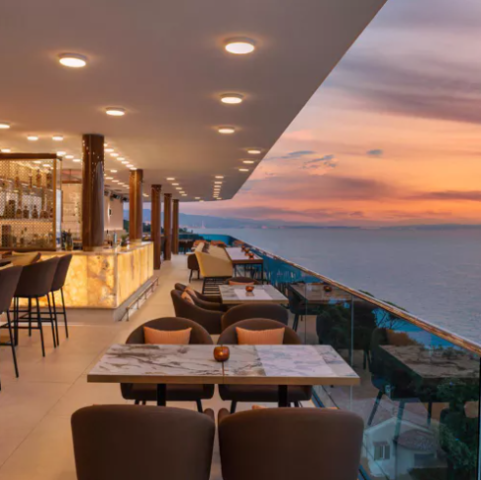 Media Contact
Company Name: Adventures Croatia
Contact Person: Mimi Kent Bohm
Email: Send Email
Phone: 310-684-3840
City: La Quinta
State: CA
Country: United States
Website: adventurescroatia.com