Hospital BC Awarded JCI's Gold Seal of Approval

Tijuana, BC, Mexico – December 20, 2022 – Hospital BC is proud to announce that it is officially a Joint Commission International (JCI) accredited hospital. JCI gave Hospital BC the "Gold Seal" to recognize its commitment to providing safe and high-quality care to its patients.
Tijuana is known for being one of the world's most prominent medical tourism destinations. As a result, it's home to some of the most skilled surgeons in the world. Dr. Jalil Illan and Dr. Robert Rutledge teamed up at Hospital BC to provide world-class bariatric and cosmetic surgery to patients worldwide.
Dr. Rutledge is known in the surgery world for developing the mini gastric bypass procedure. The mini gastric bypass is a lower-cost, less time-intensive version of the gastric bypass. Dr. Rutledge recommends the mini gastric bypass for some patients as an alternative to the gastric bypass or the gastric sleeve.
Dr. Jalil Illan is one of Tijuana's master surgeons in bariatrics, accredited by the Surgical Review Corporation in Mexico. Many of Tijuana's top surgeons trained under him, adding to his international reputation as an expert in surgery. Dr. Illan has performed over 12,000 surgical procedures using laparoscopic techniques and participated in over 9,000 metabolic and bariatric surgical procedures.
"Hospital BC is unique in that seven of our staff underwent weight loss surgery themselves," said Dr. Illan. "They are able to empathize with our patients on a different level. They know exactly what they're going through."
One issue that patients face after losing weight is extra loose skin hanging off their bodies. Loose, hanging skin can be uncomfortable and can cause irritation. Hospital BC also provides reconstructive and cosmetic plastic surgery for patients who experience rapid weight loss.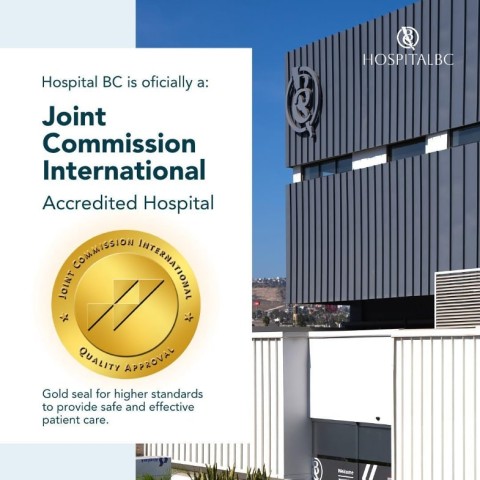 Joint Commission International (JCI) is the world's leading healthcare accreditation provider. Their goal is to improve patient safety and healthcare quality worldwide. Their accreditation process is rigorous and it can take a long time before a hospital or healthcare provider gets accredited. JCI's Gold Seal of Approval shows that Hospital BC is committed to providing high-quality health care.
"JCI accreditation is a big deal to us," said Dr. Illan. "We're proud that JCI considers us worthy of the Gold Seal of Approval, and we will continue to earn our Gold Seal by providing top-quality care for our patients."
For more information, please visit https://hospitalbc.com
Toll Free Phone No: (844) 975 3866 | Email: [email protected]
Media Contact
Company Name: Hospital BC
Contact Person: Bill Yanez
Email: Send Email
Phone: (619) 597-1646
Address:Sta. Isabel 219-11, Col Buena Vista, Seaplane
City: Tijuana
State: B.C. 22415
Country: Mexico
Website: www.hospitalbc.com