Discover Tranquility With Nelia Ross's New Single: I'm Flying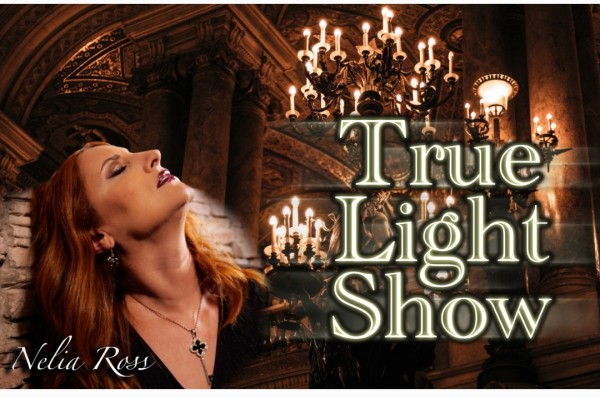 Nelia Ross is a famed Italian-American famed songwriter, singer, and music producer from Italy. It has been her lifelong dream to dive into the music industry and make a living out of it. Her lifelong dream started at the tender age of five. She would perform songs in front of a small audience. Back then, she would simply play the background score of different animations. With time, her inclination toward music grew stronger.
At the age of twelve, she started her training with Annabella Rossi, her vocal coach. Ross further went on to learn the basics of music and singing to take her career forward. Through Annabella's teachings and guidance, Ross gained a head start on her career. She started winning awards in various national competitions. By 1995, Ross was a prominent member of the Italian Society for Authors and Publishers. It was an honor in itself.
With time, Ross entered professionally into the music industry. She won numerous other awards and gained a fresh perspective on music. Her first album was titled "Carmen Corona". The album contained many cover songs as well as original songs. Ross took to performing these songs in and around Italy. Slowly, she gained a lot of her much-deserved fame and reputation.
By 2012, Ross had a collaboration with the American artist, Nico Adams. They wrote the song titled "True Light" together.Ross also started a collaboration with American and English producers.

In October 2022, Ross released her new single which became an instant sensation. It was named, "I'm flying". A new album was also released with the same name sometime later. The album is produced by Biscroma Records. The main intention behind the album was to provide a fresh new perspective toward music. Originally, the album has a total of 7 songs. These are: I'm flying, Proud Mary, Ashes, Total Eclipse of the Heart, I still haven't found what I'm looking for, True Light, and True Light: Remix.
For all this quality and dedication to her musical work, Ross recently won the Music Award for her artistic career. A recognition of the excellence of her work and achievements in the art of music production.

All the songs were recorded live by Ross in the studio. The Album "I'm flying Unplugged" was recorded by Ross at Bell Sound Recording Studio, London at the Perry Vale Studios, London, and in the Combo Studios, Italy.
The music video for "I'm flying" is extremely precious to Ross. After the long and struggling days of the pandemic, Ross had hit rock bottom. Things became worse when she lost her mother to the deadly virus. She was surrounded by intense feelings of loneliness, isolation, sadness, and depression. She left despondent towards life.
As time passed, she knew she had to find a way out of this. That is how she found a way out through her music. This is how her song, "I'm flying" was born. The song features the hope for a bright new future. It imbibes the listeners with a sense of positivity, radiance, and freedom.
The music video features the redemption of a woman from love, loss, grief, and everything in between. The video symbolizes her freedom after years of struggle. It is a visual representation of her grit, determination, and power that is not based on the opinions of others.
Ross has demonstrated her true feelings and emotions through her music and writing. She wants to help people deal with loss through her music. Her album is streaming on all major music platforms including Spotify.
You can watch the video of "I'm flying" at:
You can listen to the entire album at https://open.spotify.com/artist/4Th89kt7A2yKZkjiEtVxWI?si=-rKE7Q8lSRybG1WhU_qSKw&utm_source=copy-link
You can also get in touch with Nelia Ross through Facebook, Instagram, and her website.
Media Contact
Company Name: BISCROMA RECORDS LLC
Contact Person: NELIA ROSS
Email: Send Email
Address:213 N Stephanie St. Suite 352
City: Henderson
State: Nevada
Country: United States
Website: www.neliaross.com