Australian pop star 'Wentworth' launches new single with cancel culture stunt at 2022 ARIA Awards
Australian pop artist Wentworth has launched his latest single 'Wiggle Wiggle Boom' on the red carpet of the 2022 ARIA Awards with a cancel culture outfit.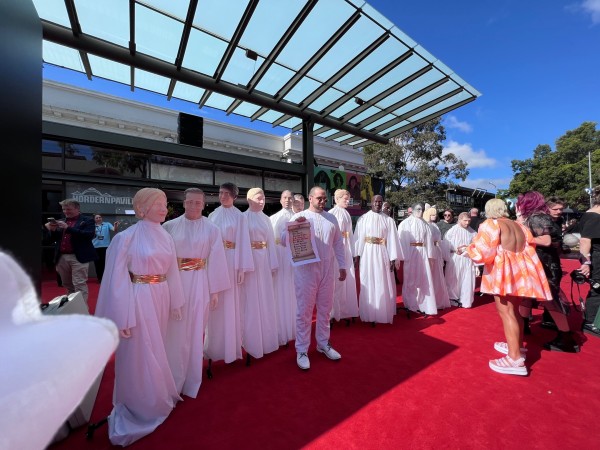 Wentworth's cancel culture outfit at the 2022 ARIA awards red carpet. Credit: Samantha Khater
The stunt which involves the clever recreation of The Last Supper with twelve life-size 3D printed celebrities that have been cancelled; such as Lea Michelle, Sia, Ye, Will Smith, Marilyn Manson, Kevin Spacey and Amber Heard, due to issues surrounding their behaviour, is designed to emphasise the fragility of people's lives and existence.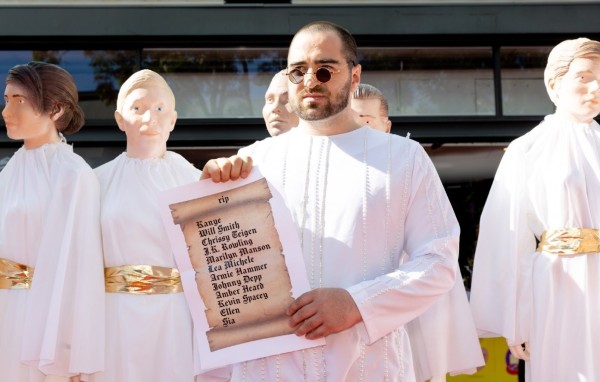 Wentworth with his list of cancelled celebrities. Credit: Liam Mahoney
"I want people to know that regardless of who you are, you are OK. I have spent the last year battling serious mental health issues and it is important to me that people understand the mental health struggles of the LGBTQI+ community. One in four LGBTQI+ attempt suicide in their lifetime. I aim to create a safe space for this community and show people that they are not alone. You can and should be your authentic self and not be ashamed of that.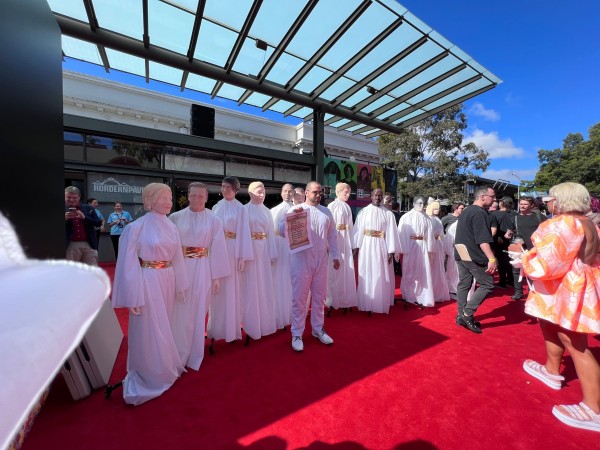 Wentworth on the red carpet at the 2022 ARIA awards. Photo credit: Samantha Khater
"My outfit is designed to get people thinking. Mental health is a huge issue in today's world. Not only are people different, they also struggle with being different, and sometimes they do and say things that we may not agree with however as a society we need to be more tolerant and accepting of people.
"People are diverse. This is what makes our society so rich and interesting. We need to focus on how we can create a culture of belonging and support and value people who are different.
"Artists are at the forefront bringing a vast array of different talents, issues and viewpoints to our awareness and thinking.
Wentworth on the ARIAs red carpet. Credit: Liam Mahoney
"It is very easy to blank out and cancel people who do not fit into our linear thinking of what people should look like, or how they should behave, or what they should say.
"I do not condone poor behaviour, but at the same time, I also value a person's right to be themselves and to seek the opportunity to belong rather than fit in."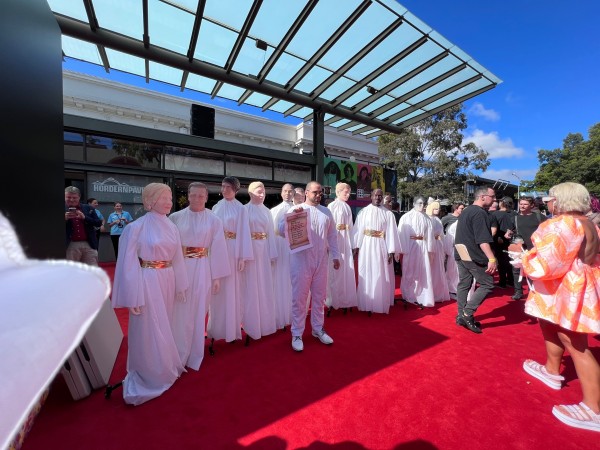 Wentworth on the ARIAs red carpet. Credit: Samantha Khater
Wentworth has recently arrived back in Australia after spending time living between Los Angeles, Sydney and Melbourne, where he has been in writing sessions for Rihanna, Ariana, Skrillex and a number of other artists.
"In 2015 I was birthed into the music industry from a giant cashmere cocoon on the red carpet at the ARIA Awards and received a lot of criticism when it went viral, and I felt like I had been cancelled," Wentworth added.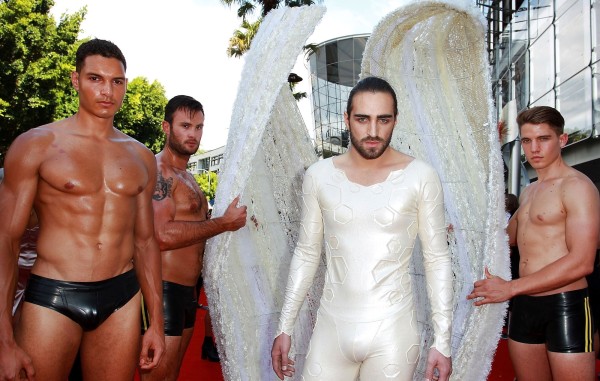 Wentworth and entourage at the 2015 ARIA awards red carpet with his cashmere cocoon. Credit: Lisa Maree Williams/Getty Images for David Jones

"Since then I have learned that you are only cancelled if you allow yourself to be. So now I am back with a bang and looking forward to really pushing hard on my music.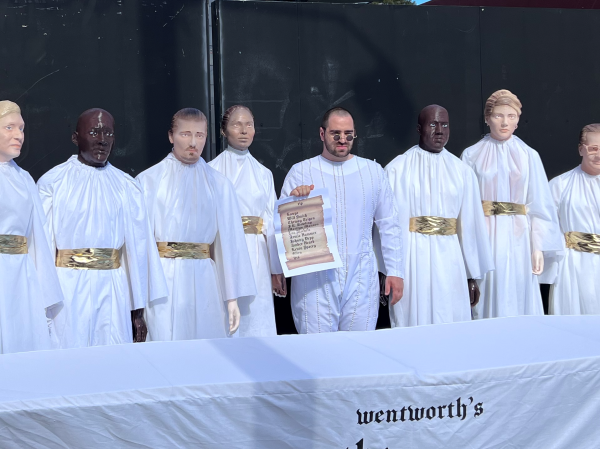 Wentworth and part of his entourage of celebrity models. Photo credit: Samantha Khater
"I have written and produced a brand new EP album called 'Pop Genius' and it is being released on all streaming platforms from Thursday 24 November.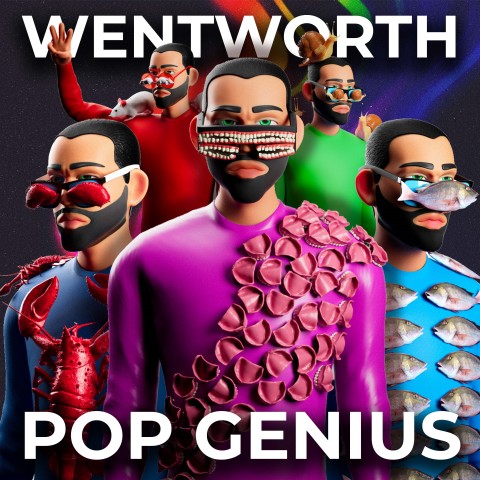 'Pop Genius' EP by Wentworth
"The first single is called 'Wiggle Wiggle Boom' and it is a dance song about picking yourself back up.
"I am now writing and producing full time. This includes focusing heavily on social media including Tik Tok where I intend to create a safe space for people who feel like misfits and outsiders. I have a studio in outer Melbourne.
Wentworth's Last Supper outfit in full. Photo credit: Samantha Khater
The single, Wiggle Wiggle Boom, and the rest of the album, Pop Genuis, are available on all streaming platforms including Spotify.
Media Contact
Company Name: Pop Genius Media
Contact Person: Kaisser Khater
Email: Send Email
Country: Australia
Website: www.wentworth-official.com