Instagram Celebrity Chef Sohail Parmar is traveling the world to add new flavors to his recipes
Chef Sohail Parmar is an Instagram star who loves to travel, chasing his culinary dreams.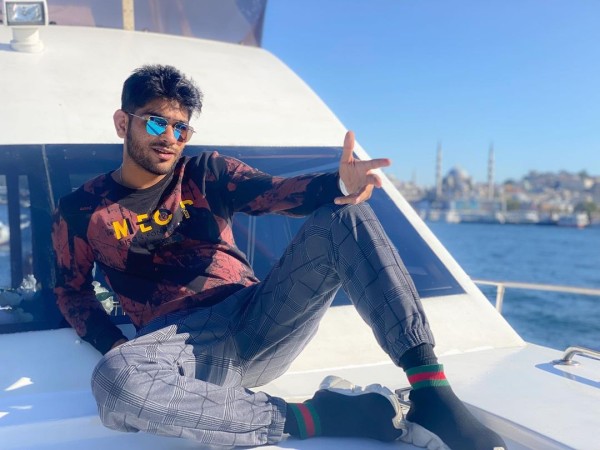 Chef Sohail Parmar is just like the other young men of his age. He has a good social media presence and an excellent educational background. However, what sets him apart from the other young men is the way he experiences life and brings changes to his culinary dreams.
Chef Sohail Parmar was born in Mumbai before he migrated to Canada. He is a chef by profession. His educational background is in Hotel Management. Sohail Parmar completed his studies to pursue a career in the hospitality field. He has the ability and expertise to cook different kinds of cuisines. Be it Indian, Pakistani, Chinese, Mexican, Mughlai, or any other cuisine, Sohail Parmar can cook it very easily.
Despite having such great potential as a chef, he chose to get into his family business. His family is in the construction business, and Sohail Parmar is currently involved with the different works of his family business.
Even after working in the construction business, this has not deterred his love for traveling nor stopped him from exploring new places and cuisines.
Apart from being a chef and now engaged in the construction business, he also loves traveling to different places. Travelling widens the mind, which Chef Sohail Parmar has followed in his life. He has a good number of followers on the social media platform Instagram. He has 15.8 k followers on his Instagram account.
"I am not only traveling the world out of my passion for exploring new places and meeting new people. This also gives me a chance to chase my culinary dreams. When I visit new places, I experience their cuisines and understand their culture. As a result, I pick up some of their recipes, and then I can incorporate them into my recipes. This adds a global touch to my recipes. Moreover, it also widens my vision of learning new cooking techniques," said Chef Sohail Parmar.
Chef Sohail Parmar's Instagram account is full of his traveling stories to different places like British Columbia, Niagara Falls, and other places. The 316 posts on his Instagram account all show his traveling stories to different parts of the world. The vibrant pictures all have a story to tell and show the chef's love for traveling.
For more details, visit https://www.instagram.com/the.sohailparmar/.
Media Contact
Company Name: The.sohailparmar
Contact Person: Sohail Parmar
Email: Send Email
City: Toronto
State: Ontario
Country: Canada
Website: www.instagram.com/the.sohailparmar