Postherpetic Neuralgia Market to Register Growth at an Extraordinary CAGR by 2032 | DelveInsight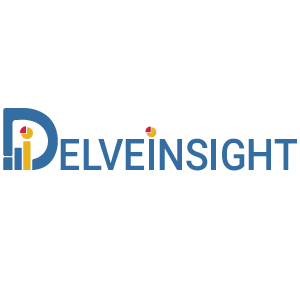 The increase in market size is a direct consequence of an increasing number of Postherpetic Neuralgia patients in the 7MM and an improvement in the understanding of Postherpetic Neuralgia in recent decades, leading to growing awareness, improved management, better outcomes, and an increase in R&D activity for developing new molecules.
DelveInsight's Postherpetic Neuralgia Market Insights report includes a comprehensive understanding of current treatment practices, Postherpetic Neuralgia emerging drugs, Postherpetic Neuralgia market share of individual therapies, and current and forecasted market size from 2019 to 2032, segmented into 7MM [the United States, the EU5 (the United Kingdom, Italy, Spain, France, and Germany), Japan].
Key takeaways from the Postherpetic Neuralgia Market Research Report
According to DelveInsight's analysis, Postherpetic Neuralgia (PHN) is more prominent in females in comparison to males.
According to Gruver and Guthmiller (2022), one month after the onset of shingles, 9–14.3% of patients develop PHN, and at three months, this percentage becomes 5%. At one year, 3% of patients continue to have severe pain.
Leading Postherpetic Neuralgia Companies such as Pfizer, Purdue Pharma, Indocoar Pharma, Lexicon Pharmaceuticals, Confo Therapeutics, GlaxoSmithKline, Daiichi Sankyo, and many others.
The promising Postherpetic Neuralgia therapies in the pipeline include S-5565, GSK1437173A, CFTX-1554, LX9211, Capsaican, Oxycontin, Gabapentin, and many others
Download which therapies are expected to grab major Postherpetic Neuralgia Market Share @ Postherpetic Neuralgia Market Report
Postherpetic Neuralgia Overview
Postherpetic Neuralgia (PHN) is a common type of neuropathic pain syndrome, characterized as pain persisting for at least 120 days at the site of acute herpes zoster subsequent to rash onset. Although PHN pathophysiology remains unclear, varicella-zoster virus (VZV) reactivation causes a neurogenic inflammatory response that lowers the firing threshold of affected neurons generating spontaneous discharges, which along with changes in the spinal cord's signal processing, results in disproportionate pain following non-painful stimuli (or allodynia). PHN pain can be burning, sharp, throbbing, stabbing, and constant or intermittent.
Postherpetic Neuralgia Epidemiology Segmentation in the 7MM
Postherpetic Neuralgia Incident Cases
Postherpetic Neuralgia Age-specific cases
Postherpetic Neuralgia Diagnosed cases
Postherpetic Neuralgia Gender-specific cases
Postherpetic Neuralgia Treated cases
Download the report to understand which factors are driving Postherpetic Neuralgia epidemiology trends @ Postherpetic Neuralgia Epidemiological Insights
Postherpetic Neuralgia Treatment Market
Several treatment options exist for the management of Postherpetic Neuralgia, which include medications and physical therapy. Systemic agents include tricyclic antidepressants (TCAs), calcium channel α2δ ligands (anticonvulsants), and opioids; topical agents include lidocaine and capsaicin. It is not uncommon for a combination of therapies to be used when managing PHN. The two main types of physical therapy—passive and active treatments—often play a role in managing Postherpetic Neuralgiasymptoms. An example of an active treatment is an at-home exercise program. Both active and passive treatments can help reduce pain and other PHN symptoms. Some complementary and alternative medicine treatments such as acupuncture and biofeedback may also help to relieve symptoms of Postherpetic Neuralgia.
Postherpetic Neuralgia Market Insight
The type and duration of pain in Postherpetic Neuralgia can be highly variable, suggesting that multiple pathophysiological mechanisms may be involved. In addition, approximately 40% to 50% of patients with PHN do not respond to any treatment, and other patients experience limited efficacy due to the inherent properties of the therapies. Treatment of PHN is often accompanied by intolerable side effects.
Postherpetic Neuralgia Emerging Therapies and Companies
LX9211 (Lexicon Pharmaceuticals)
CFTX-1554 (Confo Therapeutics)
Postherpetic Neuralgia Pipeline Therapies and Companies
Therapies (Opioids, Anticonvulsants, etc.)
Vaccine: GSK1437173A (GlaxoSmithKline)
Learn more about the Postherpetic Neuralgia therapies in clinical trials @ Drugs for Postherpetic Neuralgia Treatment
Postherpetic Neuralgia Market Dynamics
The dynamics of the HPV-associated cancers market are anticipated to change in the coming years due to the positive outcomes of the pipeline candidates during the developmental stage by key players, such as Lexicon Pharmaceuticals (LX9211), Confo Therapeutics (CFTX-1554) etc. All these therapies can create a significant positive shift in HPV-induced cancer market size during the forecast period, 2022–2032.
Recently, SHRINGIX (GSK1437173A), a recombinant zoster vaccine, was approved for the prevention of herpes zoster (shingles). But as with any other vaccine, it is recommended for preventive use instead for the treatment of an acute event of herpes zoster like PHN.
Scope of the Postherpetic Neuralgia Market Report
Coverage- 7MM
Study Period- 2019-2032
Forecast Period- 2022-2032
Key Postherpetic Neuralgia Companies- Pfizer, Purdue Pharma, Indocoar Pharma, Lexicon Pharmaceuticals, Confo Therapeutics, GlaxoSmithKline, Daiichi Sankyo, and many others.
Key Postherpetic Neuralgia therapies-S-5565, GSK1437173A, CFTX-1554, LX9211, Capsaican, Oxycontin, Gabapentin, and many others
Postherpetic Neuralgia Therapeutic Assessment- Current marketed and emerging therapies
Postherpetic Neuralgia Market Dynamics- Postherpetic Neuralgia Market Drivers and Barriers
Competitive Intelligence Analysis- SWOT analysis, PESTLE analysis, Porter's five forces, BCG Matrix, Market entry strategies
Unmet Needs, KOL's views, Analyst's views, Postherpetic Neuralgia Market Access and Reimbursement
Discover more about Postherpetic Neuralgia medications in development @ Postherpetic Neuralgia Clinical Trials
Table of content
1. Key Insights
2. Executive Summary of Postherpetic Neuralgia
3. Competitive Intelligence Analysis for Postherpetic Neuralgia
4. Postherpetic Neuralgia: Market Overview at a Glance
5. Postherpetic Neuralgia: Disease Background and Overview
6. Patient Journey
7. Postherpetic Neuralgia Epidemiology and Patient Population
8. Treatment Algorithm, Current Treatment, and Medical Practices
9. Postherpetic Neuralgia Unmet Needs
10. Key Endpoints of Postherpetic Neuralgia Treatment
11. Postherpetic Neuralgia Marketed Products
12. Postherpetic Neuralgia Emerging Therapies
13. Postherpetic Neuralgia: Seven Major Market Analysis
14. Attribute analysis
15. 7MM: Market Outlook
16. Access and Reimbursement Overview of Postherpetic Neuralgia
17. KOL Views
18. Postherpetic Neuralgia Market Drivers
19. Postherpetic Neuralgia Market Barriers
20. Appendix
21. DelveInsight Capabilities
22. Disclaimer
23. About DelveInsight
Get in touch with our Business Executive @ Postherpetic Neuralgia Market Companies
Media Contact
Company Name: DelveInsight Business Research LLP
Contact Person: Yash Bhardwaj
Email: Send Email
Phone: 9193216187
Address:304 S. Jones Blvd #2432
City: Las Vegas
State: NV
Country: United States
Website: https://www.delveinsight.com/