Arshia Komeili – the first drill rapper from the US to rap in Farsi and English
Arshia Komeili is an international rapper from Houston, Texas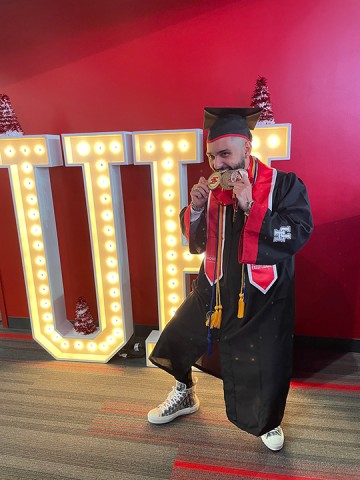 Music artist, influencer, director, business owner, and rapper Arshia Komeili is also known by the rapper name of AK Arshi. He started rapping as a freestyler about eight years ago. It began as a hobby for Arshia, which developed into a skill and became his profession.
Apart from being a social media influencer and a budding artist, he is also the CEO of a company called Alliance which he founded just a year ago. Alliance deals with streetwear, custom-made designs, merchandise, and social media promotions.
Arshia Komeili is the first international rapper from Houston, Texas who raps in Farsi and English. He is the first official drill rapper from Houston and Texas. Drill rapping is a sub-genre of Rap. Arshia writes his music, directs his videos, and produces his songs. He is an independent artist and has been sponsoring his songs through his company and brand.
Arshia is appreciative because when he first arrived in the US in 2016, he had to start from scratch. He sees himself as a true embodiment of the American Dream.
He graduated in December 2021 as a top honor student from the University of Houston with a 4.0 GPA. He majored in Technology Leadership and Innovation Management and double minored in Leadership Studies from the Honors College and Business Administration.
He has released three projects till now. They all became viral locally and helped him to earn a solid fanbase.
Arshia has also been helping asylum seekers and less fortunate individuals through local community work.
For more details, visit ak713.com.
For updates follow Arshia Komeili on Instagram: https://www.instagram.com/ar3hi/
About Arshia Komeili.
Rapper AK Arshi is another name for Arshia Komeili, a leader, artist, producer, business owner, and social media influencer. He is not just a social media influencer but also the CEO of a new business named Alliance which he started only a year ago. Alliance specializes in custom-made clothing, street attire, and social media marketing.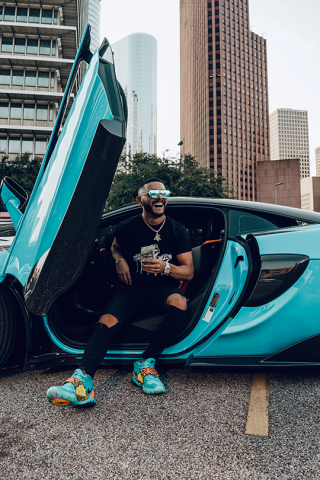 Media Contact
Company Name: AK Entertainment (Alliance)
Contact Person: Arshia Komeili
Email: Send Email
City: Houston
State: Texas
Country: United States
Website: ak713.com