Recyclable and Non-Toxic Next-gen Privacy Fences Launched By OZ PVC in Australia
Created using new and affordable technology, OZ PVC is bringing a wide range of privacy fences to its customers in Australia.

OZ PVC is a reputable PVC fencing company from Brisbane, Australia. It is a young and fast-growing company with extensive experience in PVC materials and, in particular, PVC fencing. Recently, the company has launched privacy fences in a wide range of styles. All fences they offer are easy to assemble, made with recyclable and non-toxic materials, highly durable, splinter-free, heat and frost-proof, insensitive to fungi and insects, maintenance-free, and come with a free limited 30 years warranty.
Some of OZ PVC's popular products include Full Privacy Fence, Picket Privacy Fence, Semi-Privacy fence, Picket Fence, Pool Fence, and PVC Farm Fence.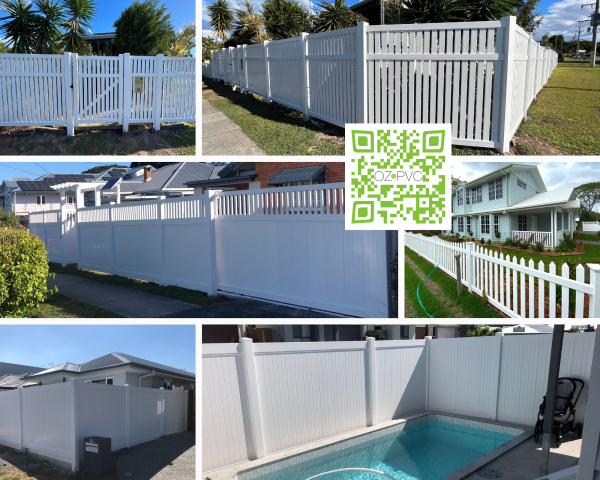 OZ PVC believes that PVC fencing is a representation and improvement of the property that adds value and a great look to it, not merely a barrier or an expected minimum.
The company has brought a new generation of fencing to Australia. PVC fencing is becoming increasingly popular in Brisbane, the Gold Coast, and the Sunshine Coast, and we are meeting the demand for property improvement with our high work standards.
"We are proud to serve the Australian community in a sustainable and eco-friendly manner. Our PVC Fences are made of a 100% recyclable material and live much longer than timber and colorbond options. And now we have one less thing to worry about, fence maintenance and painting. No paint – No Pain," says Renat Zaripov, Co-Founder of OZ PVC.
The process of getting started is extremely simple:
– A customer can contact the company at 07 3667 7437 or send an email to [email protected]
– The team from OZ PVC will arrive at the location and take the measurements.
– A free quotation will be provided.
– Upon acceptance, Installation will be done to the customer's satisfaction.
On top of how PVC Fencing by OZ PVC makes a property look complete and secure, the next most impressive feature is its almost zero maintenance cost. Not too many things in and around the house come with no maintenance cost, or rather none. Our clients from Brisbane, Gold Coast, and Sunshine Coast are very happy that the most they will have to do from now on is to use the hose and a bit of soap once a year to make their PVC Fence look like new.
The PVC products offered by OZ PVC are becoming increasingly popular due to their natural properties of being completely resistant to termites and ants, rust and decay, and, of course, their capability to withstand Australian weather conditions over prolonged periods of time.
To book a consultation, call 07 3667 7437 or visit www.OZPVC.com.au
About OZ PVC
OZ PVC is a modern firm with a contemporary attitude. By implementing and utilising high technology, the company raised the bar in the PVC sector. The company is known for its wide range of PVC fences and friendly customer support. It takes pride in being creative and leveraging cutting-edge technology to create the highest-quality, most aesthetically pleasing fences now available on the market.
Media Contact
Company Name: OZ Innovative Pty Ltd
Contact Person: Support
Email: Send Email
Phone: 07 3667 7437
City: Brisbane
State: Queensland
Country: Australia
Website: www.OZPVC.com.au