Author Jenny Maslen's book 'Daughter of Colonialism' is out now
Daughter of Colonialism by Jenny Maslen has been recently released and details the author's life experiences.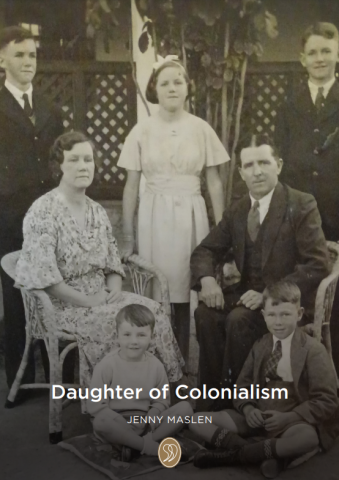 Author Jenny Maslen's new book Daughter of Colonialism was recently released. Jenny Maslen's life has frequently been harsh, even intolerably so, but she has consistently discovered a way to shine. The brutality of colonialism and religion left lasting scars on her early existence. Born in Cornwall, she was raised in West Africa until she was seven years old. She was then sent away to a strict Catholic boarding school in Somerset where she was bullied by the nuns in charge. What followed was a second Catholic school in Bristol where she was bullied again.
Her husband repeated the abuse she felt forced to conceal from their kids. She eventually mustered the courage to leave him and spent 20 more years in the UK before moving to Spain for 14 years. She eventually came home to take care of her estranged husband, who was by this time terminally ill with cancer. She discovered something that startled her 48 hours after his death.
The Daughter of Colonialism, written by Jenny Maslen, details her experience. Despite going through so much tragedy, she has always managed to smile and find happiness and tranquillity, frequently in the most unexpected places. Her story involves abuse and secrets, but it also demonstrates honesty and resiliency.
The book is divided into different chapters, namely:
– India
– Britain
– The gold coast
– Somerset
– Nigeria to Portsmouth
– Nineteen Years
– Freedom
– Spain
– Trauma
– What Price Truth Now?
"It is the story of my life. It also is about all the people who came before me, like my parents and grandparents. The family story is an example of colonialism and religion. The book also narrates about control and bullying, freedom and truth," said Jenny Maslen.
Explore Jenny Maslen's book 'Daughter of Colonialism' on Amazon.
About the book
Author Jenny Maslen's new book Daughter of Colonialism is out now. In her book The Daughter of Colonialism, Jenny Maslen goes into great depth about her life experiences. Despite experiencing so much suffering, she has always been able to smile, find joy, and find peace, often in the most unlikely places. Her narrative does indeed entail abuse and secrets, but it also exemplifies honesty and fortitude.
Media Contact
Contact Person: Jenny Maslen
Email: Send Email
City: Portsmouth
Country: United Kingdom
Website: www.amazon.com/Daughter-Colonialism-Jenny-Maslen/dp/1739642007