Thrilling Historical Fiction Published by Amazon Books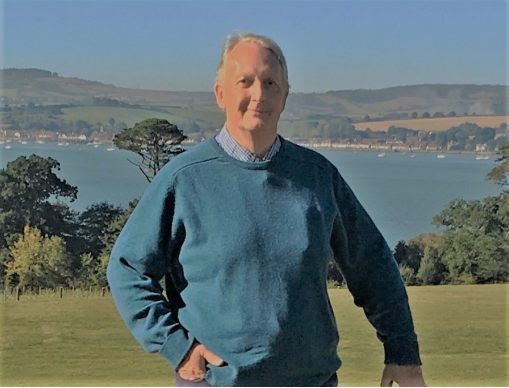 What if, during the Berlin Olympic year of 1936, Hitler had chosen the charismatic Dr.Joseph Goebbels to serve as the Third Reich's Ambassador in London?
Through April-August 1936, the post had been vacant, with the popular Anglophile Prince Otto Von Bismark deputizing as Charge D'Affaires. If appointed Ambassador, might Goebbels have subsequently laid the foundations for Hitler to be invited to London in May 1937, as the Reich's Head of State, to attend the new King's Coronation? Could there have been a bi-lateral Anglo-German Summit Meeting in 10 Downing Street, or at the British Prime Minister's country residence "Chequers," either with Baldwin before the Coronation or Chamberlain later?
Might the intelligent, debonair, and sharp-witted Goebbels have facilitated Hitler's vision for a pact between the 3rd Reich and the British Empire? Would Churchill have ever become Britain's Prime Minister? Could detente have avoided the Second World War?
Today we may speculate with the benefit of hindsight but, in 1936, London was anxious to prepare for all eventualities.
"Hitler's Ambassador" is a work of historical fiction, a thriller of 570 pages unfolding through the locations of a wide-ranging travelogue, both in Britain and internationally. It is told through the eyes of fluent German-speaking Fleet Street newspaper journalist Sebastian Ferrers, who enjoys a close friendship with Sonya Hayek, a part Jewish attaché at the 3rd Reich's London Embassy. Where will unfolding events lead.
The action is relentless, with readers left in suspense until the last pages.
NEILL P. MITCHELL – AUTHOR
Neill was born in the UK City of Plymouth but spent his early childhood resident in South Africa. Upon his family's return to England to farm on the northern outreaches of Dartmoor, he was educated at Clifton College in Bristol.
His career took him first to London where over 25 years he worked variously in Banking, the Law Courts, the House of Lords, and in Margaret Thatcher's Private Office at 10 Downing Street when she was the British Prime Minister. Later he was involved in London-based conference management and the organization of major equestrian events. Finally hosting hospitality for VIP overseas guests of HM Government, during which he traveled extensively within the UK.
Eventually, Neill returned to Plymouth and was engaged in senior regional business representation and Parliamentary lobbying. He also wrote extensively for the regional printed media and organized multiple events. He is now retired.
"Hitler's Ambassador" draws significantly upon Neill's experiences of working in UK government circles, his travels, and his lifelong passion for history.
Media Contact
Company Name: Amazon Pro Hub
Contact Person: Neill P. Mitchell
Email: Send Email
Country: United States
Website: https://www.facebook.com/profile.php?id=100070727940224