The book 'YOG(A) of Bhagavad Gita – The Terminator of All Miseries' by Bipin Bihari Singh released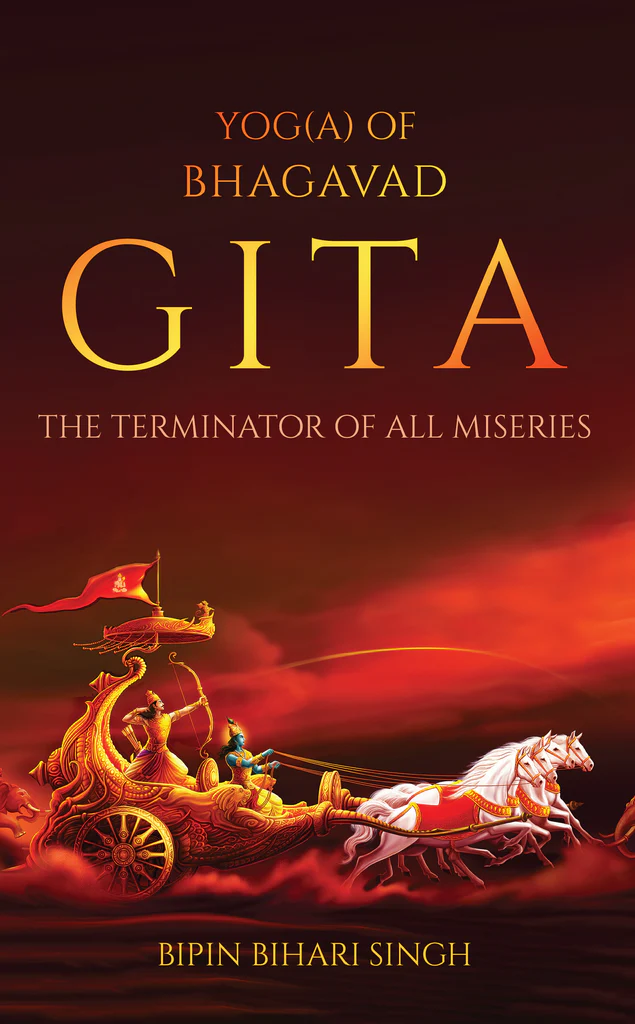 This book, published by White Falcon Publishing, is a very lucid English translation of Bhagavad Gita from a lawyer's perspective. This is not a simple word to word translation. It contains meaningful purport of Gita that even a school student would find very interesting and encouraging to read. The writer is aware that there are many number of English translations of Bhagavad Gita that are doing the rounds in national and international markets but this one is different from the earlier ones. The novelty of this work is evident from the distinguished Yoga Wisdom explaining the changing dimensions of human mind and human intellect in various worldly situations. This book presents the Bhagavad Gita in the form of eighteen kinds of Yoga.
This book is also an endeavor to delve afresh in the teachings of Sri Krishna and to understand how spirituality is inextricably linked to attainment of civilized way of life. The civilized way of life also means a safe way of life. A safe way of life means lesser probabilities of violence and absence of violence brings forth the establishment of rule of law.
Though this book will appeal to all the age groups, it is also designed to make the younger generation capable of honing their actions with impeccable wisdom so that the success that they achieve in their life is long lasting and provides them complete internal contentment.
The book is available for sale worldwide:
Bipin Bihari Singh is a practising advocate in the High Court of Delhi and the Supreme Court of India. The author has twenty-two years' experience in legal practise. The author has practised both in the civil and criminal side in various courts. In addition, he has also argued on behalf of the Union of India and the State of Uttar Pradesh in the Supreme Court of India. He has been active in contributing to the cause of the society by filing Public Interest Litigations (PILs) in the Delhi High Court and the Supreme Court of India. He lives in Noida, Uttar Pradesh.
Media Contact
Company Name: White Falcon Publishing Solutions LLP
Contact Person: Media Relations
Email: Send Email
Phone: +91-6280-150-239
Address:SCO 70, Second Floor Sector 47D
City: Chandigarh
Country: India
Website: https://whitefalconpublishing.com/