London-Based Web3 Startup Anthill Raising Pre Seed Round Of Funds To Launch Their Revolutionary Platform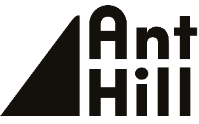 Fondly regarded as the next-gen evolution of LinkedIn, Anthill combines the concept of the decentralised marketplace with a web3 platform to open a plethora of opportunities for collaboration between creators with their team-building tools specifically designed for creators.
With an aim to create a global creative community where members can support each other not only creatively but also financially, Anthill recently announced their intention to raise a pre-seed round of funds which will go towards the launch of their much-anticipated web3-based platform. The new platform will allow creators to set up collaboration in less than 5 minutes while eliminating legal fees, officialise verbal agreements and receive instant payments in their wallets at job completion using Smart contracts.
Speaking at a recent press meet, the award-winning producer Gigi Piscitelli, co-founder and CEO of the company, stated, "We are helping Creators capture their previously inaccessible revenue through our innovative tokenomy where creators earn and own 100% of their content, engagement, social activity, data and receive a DCI (DAO Contribution Income) according to their participation within the platform."
"We also give Creators the tools to connect and collaborate with fellow Creators and to build their perfect team for each project. Smart contracts seal every connection; no more chasing to get paid," he added.
Anthill was already in the news late last year when they launched an MVP that proved the futuristic prospect of their model for independent creators. Their decentralised platform, which will allow creators to sell a mix of products, services, and NFTs, has already made Anthill a tantalizing prospect for independent creators.
Anthill will enable its creators to operate in an alternative token-based economy, driven by its own cryptocurrency. It allows them to contribute to a large delayed-bartering collective, shifting towards a skill-share system. The entire community is believed to be driven by a mindset to build something greater than its constituent parts by aligning the best interests of each individual.
Their innovative platform aims to make its members self-sufficient by enabling them to earn from their work and fund their own projects via the DAO Treasury. Their contributions will also help them generate a "DAO Contribution Income," as per the reports.
Get more information about their revolutionary creator-friendly collaboration tools and Web3-based decentralised platform by following them at:
All Socials: @wetheanthill
Twitter: https://twitter.com/wetheanthill
Instagram: https://www.instagram.com/wetheanthill/
Facebook: https://www.facebook.com/wetheanthill
Website: https://anthill.community
Media Contact
Company Name: Anthill
Contact Person: Gigi Piscitelli
Email: Send Email
Phone: +447809575280
City: London
Country: United Kingdom
Website: anthill.community