Globally, More than 140+ Key Companies are working in the Metastatic Colorectal Cancer Pipeline Landscape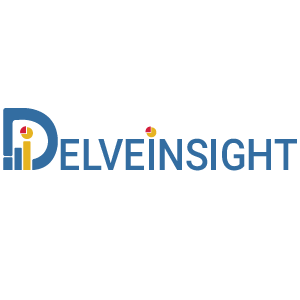 DelveInsight's, "Metastatic Colorectal Cancer Pipeline Insight, 2022," report provides comprehensive insights about 140+ companies and 140+ pipeline drugs in Metastatic Colorectal Cancer landscape. It covers the pipeline drug profiles, including clinical and nonclinical stage products. It also covers the therapeutics assessment by product type, stage, route of administration, and molecule type. It further highlights the inactive pipeline products in this space.
The Metastatic Colorectal Cancer pipeline report also provides the inactive products analysis (dormant and terminated) along with the reasons for dormancy and discontinuation, wherever available. This report provides detailed profiles of the pipeline assets and comparative analysis of clinical and non-clinical stage products.
Metastatic Colorectal Cancer Overview
Colorectal cancer (CRC) is the third most common, with metastasis being the major cause of death in the majority of patients. Common sites of distant metastasis are the liver and the peritoneum. CRC starts in the colon or the rectum. These cancers can also be called colon cancer or rectal cancer, depending on where they start. Colon cancer and rectal cancer are often grouped because they have many features in common. CRC may develop when polyps, mushroom-like growths inside the colon, grow and become cancerous or cells along the lining of the colon or rectum mutate and grow out of control, forming a tumor.
Download a PDF Sample Report- https://www.delveinsight.com/sample-request/metastatic-colorectal-cancer-pipeline-insight
Metastatic Colorectal Cancer Pipeline Analysis
The report provides insights into:
The report provides detailed insights about companies that are developing therapies in the Metastatic Colorectal Cancer
It accesses the different therapeutic candidates segmented into early-stage, mid-stage, and late-stage of development for Metastatic Colorectal Cancer
Metastatic Colorectal Cancer key companies involved in targeted therapeutics development with respective active and inactive (dormant or discontinued) projects.
Metastatic Colorectal Cancer Drugs that are under development based on the stage of development, route of administration, target receptor, monotherapy or combination therapy, a different mechanism of action, and molecular type.
Detailed analysis of collaborations (company-company collaborations and company-academia collaborations), licensing agreement and financing details for future advancement of the Metastatic Colorectal Cancer
The report is built using data and information traced from the researcher proprietary databases, company/university websites, clinical trial registries, conferences, SEC filings, investor presentations, and featured press releases from company/university websites and industry-specific third-party sources, etc.
Metastatic Colorectal Cancer Emerging Drugs
Trilaciclib: G1 Therapeutics
Famitinib: Jiangsu Hengrui Medicine
CMAB009: Mabpharm Limitied
Trastuzumab Deruxtecan: Daiichi Sankyo
SCO-101: Scandion Oncology
BEY 1107: BeyondBio
Etrumadenant: Arcus Biosciences
Metastatic Colorectal Cancer Pipeline Therapeutic Analysis
There are approx. 140+ key companies which are developing the therapies for Metastatic Colorectal cancer. The companies which have their Metastatic Colorectal cancer drug candidates in the most advanced stage, i.e. phase III include, G1 Therapeutics.
Metastatic Colorectal Cancer Pipeline Phases
DelveInsight's report covers around 140+ products under different phases of clinical development like
Late stage products (Phase III)
Mid-stage products (Phase II)
Early-stage product (Phase I) along with the details of
Pre-clinical and Discovery stage candidates
Discontinued & Inactive candidates
Route of Administration
Metastatic Colorectal Cancer Pipeline Companies
G1 Therapeutics
Amgen
Qilu Pharmaceutical
Eisai Co Ltd
Merck Sharp & Dohme
Mirati Therapeutics
Sichuan Kelun Pharmaceutical Research Institute Co., Ltd.
Shanghai Henlius Biotech
Amarin Corporation
Mologen
Sumitomo Dainippon Pharma Oncology
Celltrion
Merck Sharp & Dohme
Jiangsu Hengrui Medicine
Suzhou Zelgen Biopharmaceuticals
Mabpharm Limitied
Boehringer Ingelheim
Chia Tai Tianqing Pharmaceutical
Isofol Medical
Suzhou Suncadia Biopharmaceuticals Ltd/ Jiangsu Hengrui Medicine
AB Science
Gritstone Bio, Inc
Daiichi Sankyo
Novartis
Merck Sharp & Dohme
Sunshine Guojian Pharmaceutical
Pfizer
Merck KGaA
Jiangsu HengRui Medicine Co., Ltd.
ALX Oncology
Immunovative Therapies
Chia Tai Tianqing Pharmaceutical Group Co., Ltd.
Precision Biologics
Sanofi
GC Pharma
VAXIMM
AstraZeneca
AstraZeneca
Yooyoung Pharmaceutical
Med Pacto Inc.
Exelixis
GlaxoSmithKline
Bristol Myers Squibb
Merck Sharp & Dohme
Bavarian Nordic
Maxinovel Pharmaceuticals
Shanghai Henlius Biotech
Novartis
Zucero Therapeutics
Innovent Biologics
Scandion Oncology
Merck Sharp & Dohme Corp.
AbbVie
Beijing Biostar Technologies
Seagen Inc
Merck KGaA
Teclison Ltd
Symphogen A/S
Sichuan Baili Pharmaceutical; SystImmune
Karyopharm Therapeutics, and several others
Metastatic Colorectal Cancer Pipeline Molecule Type
Products have been categorized under various Molecule types such as
Monoclonal Antibody
Peptides
Polymer
Small molecule
Gene therapy
Product Type
Drugs have been categorized under various product types like Mono, Combination and Mono/Combination
Metastatic Colorectal Cancer Pipeline Report Highlights
The companies and academics are working to assess challenges and seek opportunities that could influence Metastatic Colorectal cancer R&D. The therapies under development are focused on novel approaches to treat/improve Metastatic Colorectal cancer.
On November 18, 2021 Gilead Sciences announced that it had exercised its options to three of Arcus Biosciences' programs. Two are anti-TIGIT molecules, domvanalimab and AB308, and the other is etrumadenant and quemliclustat. The two companies have also added a research collaboration deal. Arcus shares popped 15% at the news.
In September 2021, Erasca, announced a clinical trial collaboration and supply agreement with Pfizer Inc. for the BRAF inhibitor encorafenib (BRAFTOVI®). This agreement will support a clinical proof-of-concept study evaluating ERAS-007, an oral ERK1/2 inhibitor, in combination with encorafenib and the EGFR inhibitor cetuximab for the treatment of patients with BRAF V600E-mutant mCRC.
In December 2021, Rottapharm Biotech announced a clinical collaboration with Agenus' balstilimab (anti-PD-1) in collaboration with its lead candidate CR6086 in advanced colorectal cancer at the National Cancer Institute. Rottapharm Biotech's clinical collaboration with Agenus offers a promising new combination therapy for patients with advanced pMMR/MSS mCRC where there is a high unmet need, and for a further range of potential applications in other immunotherapy-resistant tumors.
On 11 May 2021, Shanghai Henlius Biotech and NeuPharma entered into a drug technology license agreement. NeuPharma will grant the Company a sublicensable exclusive license for related licensed patents and licensed know-how necessary or reasonably useful for the Company to research, develop, produce and commercialize the Licensed Product within the Licensed Territory (China).
In November 2021, The US FDA granted a fast track designation to arfolitixorin as a potential therapeutic option for patients with metastatic colorectal cancer (mCRC). This serves as a strong external validation of arfolitixorin's potential to benefit patients with this devastating disease.
In January 2022, Gritstone bio, Inc. announced that the first patient was enrolled for inclusion in the Phase 2/3 GRANITE-CRC-1L trial. The trial evaluates the individualized neoantigen vaccine GRANITE in combination with immune checkpoint blockade for the first line (1L) maintenance treatment of newly diagnosed patients with metastatic, microsatellite-stable colorectal cancer (MSS-CRC). This trial has registrational intent and has been discussed previously with the FDA.
Metastatic Colorectal cancer Emerging Drugs Chapters
This segment of the Metastatic Colorectal cancer report encloses its detailed analysis of various drugs in different stages of clinical development, including phase II, I, preclinical and Discovery. It also helps to understand clinical trial details, expressive pharmacological action, agreements and collaborations, and the latest news and press releases.
Request a PDF Sample Report- https://www.delveinsight.com/sample-request/metastatic-colorectal-cancer-pipeline-insight
Table of Content
Introduction
Executive Summary
Metastatic Colorectal cancer: Overview
Pipeline Therapeutics
Therapeutic Assessment
Metastatic Colorectal cancer – DelveInsight's Analytical Perspective
Late Stage Products (Phase III)
Trilaciclib: G1 Therapeutics
Mid Stage Products (Phase II/III)
SHR 1701: Suzhou Suncadia Biopharmaceuticals Co., Ltd.
Mid Stage Products (Phase II)
Trastuzumab Deruxtecan: Daiichi Sankyo
Early Stage Products (Phase I/II)
NKTR-255: Nektar Therapeutics
Early Stage Products (Phase I)
Talimogene Laherparepvec: Amgen
Preclinical and Discovery Stage Products
PCS11T: Processa Pharmaceuticals
Inactive Products
Metastatic Colorectal cancer Key Companies
Metastatic Colorectal cancer Key Products
Metastatic Colorectal cancer- Unmet Needs
Metastatic Colorectal cancer- Market Drivers and Barriers
Metastatic Colorectal cancer- Future Perspectives and Conclusion
Metastatic Colorectal cancer Analyst Views
Metastatic Colorectal cancer Key Companies
Appendix
About Us
DelveInsight is a Business Consulting and Market research company, providing expert business solutions for the healthcare domain and offering quintessential advisory services in the areas of R&D, Strategy Formulation, Operations, Competitive Intelligence, Competitive Landscaping, and Mergers & Acquisitions.
Media Contact
Company Name: DelveInsight
Contact Person: Yash
Email: Send Email
Phone: +919650213330
Address:304 S. Jones Blvd #2432
City: Albany
State: New York
Country: United States
Website: https://www.delveinsight.com/