Interview with a passionate songwriter and artist Late July, who followed her musical passion despite having vocal chords injury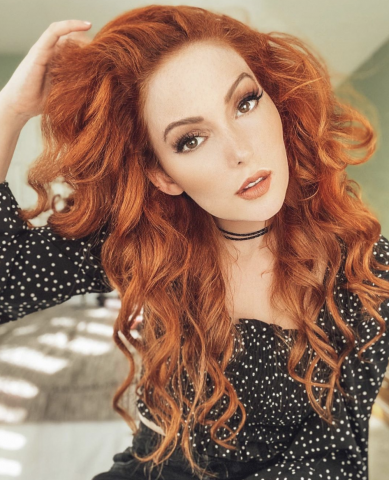 Having always been surrounded by music from an early age, Nicole Simone AKA Late July is a talented musician who started her professional music career in 2017 with her EP "Marathon". Late July was involved in a traumatic accident as a child which left her with a crushed vocal box making her vocal cords permanently damaged. But this couldn't keep her away from her passion for music, and six weeks past the accident, she was already taking vocal lessons and self-taught herself various musical instruments like guitar and piano.
Music has helped the Late July to stay motivated during the difficult times in her life when she was diagnosed with an adrenal disease that was fatal and almost took her life. She doesn't shy away from exploring the new power that music has given to her and therefore, she has released as many as 5 singles in the past year alone.
Interviewer: What are the things that inspire you the most and keep you going?
Late July: I am highly inspired by cinema, oceans, and orchestras.
Interviewer: How would you describe your music style?
Late July: I like to describe my music as indie alternative orchestral pop. I have got a haunting voice and unique style that draws on indie rock and cinematic energy.
Interviewer: Since when have you been into music?
Late July: I have been playing music most of my life.
Interviewer: What kind of music you like to listen to?
Late July: I am a passionate songwriter and I keenly enjoy cinematic and strong emotive music.
Interviewer: Do you produce your music yourself?
Late July: Yes, I have produced and made all my music myself, collaborating with a variety of orchestral musicians but adding an indie alternative edge to it.
Interviewer: Tell our readers more about your latest project.
Late July: My latest release "Cloud & Crown" is an adventure in coastal cinematic magic with upbeat horns, to the droning trumpets of Monster to the celestial vibe of Calling to the Moon. I continue to release music and create music and videos for my fans.
Media Contact
Company Name: Late July Music
Contact Person: Late July
Email: Send Email
Country: Canada
Website: latejulyofficial.com