The album "Levels of Life, Vol. 1" by MightySavage highlights the journey and struggles in the artist's life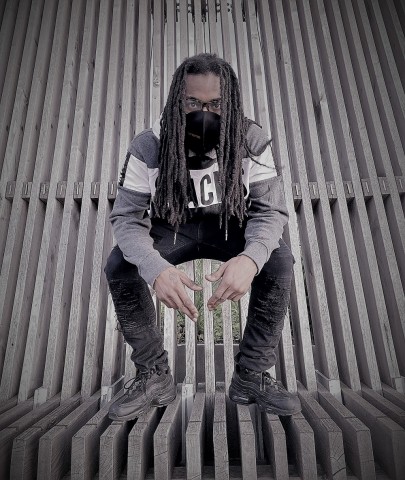 A victim of a catastrophic Hit and Run car accident in November 2007, MightySavage overcame this devastating tragedy where he almost died in high school. It took him a lot of time to recover from it but being a firm believer of God, MightySavage survived this time with hope and patience. His solo music career started in the year 2019, and since then, there was no looking back for him.
MightySavage recently released his first album of the year 2020, titled "Levels of Life, Vol. 1". As the name of the album suggests, "Levels of Life" is about the journey and life struggles that the artist MightySavage faced after his wife's demise in January 2019. It describes how he moved to New York to start his life over to become a great rapper. This album is a collection of 10 ardent songs including- "For a While Now", "Off the Peak", "Change on Me", "The Motive", "Rebel", and 5 others. Each track is a beautiful amalgamation of captivating music and heart-touching vocals and tells different stories about the artist's life. The words in each track will pierce right through your heart, making you feel the essence of this album.
MightySavage draws inspiration from great artists like Tupac, Biggie Smalls, Jay-Z, Lil Wayne, Travis Scott, and Gucci Mane, as he feels that their music helped him get through the difficult times in his life and motivated him to write and create rap music. When asked about his music style, Mighty says, "I'm hip hop and Southern Drill style I'm bringing a new wave to the industry." His music is raw and fresh and is widely loved by the listeners from all across the state. He never fails to amuse his fans with a variety of music that he creates.
Sending a message to his fans, MightySavage says, "I am a father of 8 children and I will work and provide my fans the best and most harmonizing music to listen to. Y'all going to love the new music I have brought to the industry. With the power invested in me, I will always be the DaRealMightySavage"
MightySavage is an extremely hardworking and dedicated artist who makes music that inspires people. His passion for music has led him to a place where he is respected and looked up to.
Listen to MightySavage's album "Levels of Life, Vol. 1" on Spotify.com.
Media Contact
Company Name: NKWK Entertainment
Contact Person: Aurora Chase
Email: Send Email
Phone: (646)982-7704
Country: United States
Website: mightysavage.hearnow.com/