Artist Dashawn Cash aka The Boy Craft makes a promising debut with his album Cash Creativity 2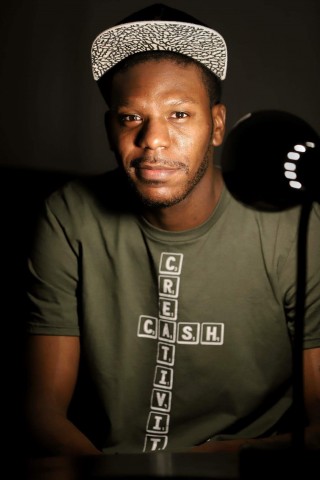 Dashawn Cash, who goes by his stage name The Boy Craft has entered the Hip Hop scene with his album "Cash Creativity 2". The album released under his own label Cash Creativity features 8 groovy, foot-tapping songs, showcasing Dashawn's remarkable vocal and songwriting skills. The interesting mix of instruments and Dashawn's propulsive cadence makes a powerful combination that keeps the listener engaged till the last beat. The word "Cash" not only is his last name but a representation of his personality; C: Creative. A: artists. S: Stay. H: Humble.
Dashawn developed an interest in music at a very young age. Motivated by his closest friends, he finally decided to follow his passion and worked hard to put together his debut album. Mentioning some of his college friends from Binghamton University who supported with his music career, Dashawn says –
"I would like to thank my friends and family members for their unmatched support especially Parth Patel, Aniket Borate, Siddharth Singh, Neel Patel, Anoop Choudhari, Shrey Jain, Rishikesh Anant Khairnar, Pravin Throat, Shwetha Sekar, Arjun Bhatnagar, Gaurav Deo, and Anuj Deshpande, who stood by me through thick and thin to make this album possible. To every person who supported me in a way or another, I thank you from the bottom of my heart."
Dashawn loves to show appreciation and love for people in his life, which is also reflected in his music. He spent 5 years at Binghampton University focusing on both his studies and mastering his music skills. Dashwan wants to send a positive message with his music; to hustle, work hard and do whatever it takes to achieve your dreams and goals in life, regardless of how big or small they are.
"Music has always been my passion since a young age and I feel that as long as I keep pushing, keep grinding and working hard I will definitely achieve all of my dreams", adds the artist.
Dashawn is producing all of his music through his own label, with the help of his friend Joseph Quiles (Joeworld). He is open to partnering with another label if it gives him the right opportunity to improve his talents and grow in the industry.
Listen to artist The Boy Craft's latest album on all streaming platforms:
Youtube: https://www.youtube.com/channel/UCZOXkSDY6r0LImv_XKgS4DA
Spotify: https://open.spotify.com/artist/1mtOR0G5k5i2P6m8N34Qa2
Soundcloud: https://soundcloud.com/theboycraft
Apple Music: https://music.apple.com/us/album/life-i-live-feat-joeworld-single/1507784851
Deezer: https://www.deezer.com/en/album/141603222
Media Contact
Company Name: Cash Creativity Ent
Contact Person: Dashawn Cash
Email: Send Email
Phone: +16076243178
Country: United States
Website: cashcreativitymusic.com